August 12, 2020
I know I haven't updated the main page in a while so today I've been touching some things up. So that mean some of the broken links on some pages are now visible again and functioning. Also I have added my youtube channel link here on the home page. Recently I have been animating more so I definitley recommend you guys check it out and subscribe if you like my work. Here is the link: Bizarre Moon Animations
March 24, 2018
Hey guys! So I finally started a patreon! If you really enjoy my work and you'd like to offer any additional support you can visit it www.patreon.com/bizarremoons There is also a link to the right underneath updates. Either way, you guys have been really supportive and awesome all the way! I look forward to creating more content to share!
August 8, 2016
Just posted a new comic on the "Comic Page." This is my own fan rendition of Scooby Doo Apocalypse. You can find it on the "Comic Page." All characters don't belong to me by the way. They are belonging to Warner Bros. so this comic is only a fan comic. Enjoy!

August 6, 2015
Get a hold of Issue 1 of the Dreamcatcher and the Tales of Lev now sold in Manhattan (NYC) at these locations:

Mysterious Time Machine Comics: 418 Avenue of the Americas, New York, NY 10011

Forbidden Planet: 832 Broadway, New York, NY 10003

St. Mark's Comics: 11 St Marks Pl, New York, NY 10003

Jim Hanley's Universe: 32 E 32nd St, New York, NY 10016

July 23, 2015
This July 29th 2015 will be the release of a new webcomic, Blacktail and Marz. Make sure to check it out on its release date. Link will be posted on the homepage and link page.
August 7,2014
If in Staten Island or coming by from the Manhattan, checkout these awesome stores that are now selling The Tales of Lev and The Dreamcatcher:
Comic Book Jones: 2220 Forest Ave, New York, NY 10303
Everything Goes Cafe: 208 Bay St, Staten Island, NY 10301
Hypno-Tronic Comics: 156 Stuyvesant Pl, Staten Island, NY 10301
Jim Hanley's Univers (JHU): 32 EAST 32ND STREET. NEW YORK NY 10016 and 299 New Dorp Ln, Staten Island, NY 10306
December 1, 2012
BOOK ON SALE ON FOR KINDLE ON AMAZON.COM
Howard Heems, a young artist who is mysterious for his talents, is accused of committing the heinous crime of killing his employer. Arrested and sentenced to death, Howard escapes and presumably takes the identity of the skeleton man, slaughtering more victims in his wake. Despite vanishing for many years later, three children by the names of Peter, Catherine, and Faith stumble upon a gateway to another world where they find Howard Heems hiding. Seeing themselves trapped and lost, they reluctantly learn more about the unusual artist and the world he so happened to create. At the same time, they are chased down by monsters, Sadivons, and none other than the skeleton man himself. While Peter, Catherine, and Faith try to figure if Howard really is the killer behind a haunting skeleton mask, can they truly make it back home by placing their trust in him or will they find themselves stabbed in the back by a murderer's ax?
December 1, 2012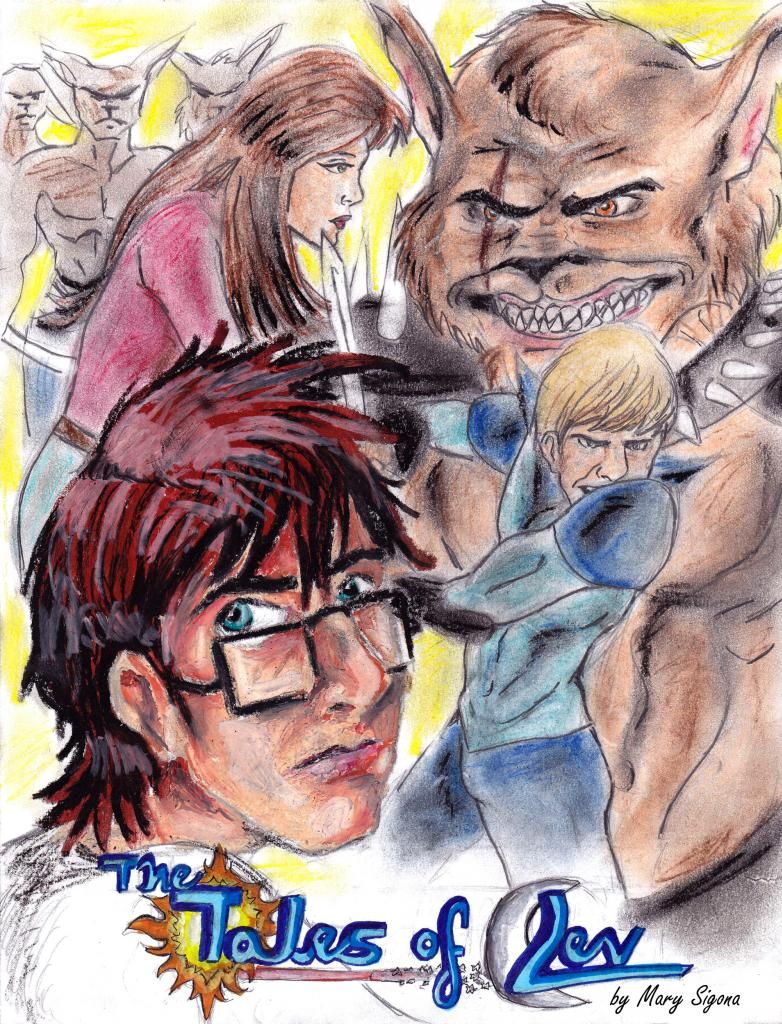 MY COMIC ON SALE FOR KINDLE ON AMAZON.COM
Thomas Lev is no ordinary young soldier. His life and battles rest in a dream-world that resides within a sleeping girl's head. Yet this world is not what one would expect from a child's imagination. There is no delicate perfection. There is war and Thomas is forced to find his true potential during a trying battle for his city. Will Thomas show his worth in a time of crisis or will conflicts with the enemy result in his demise?